Defining Sustainable Fisheries and Aquaculture Management
Fish are such an important part of the economic system in the African Great Lakes that they are called out as a separate theme. Fisheries are one of the most important ecosystem services that provide an investment opportunity in the African Great Lakes (AGL). Fish account for at least 30 percent of the animal protein in local diets, while the fish industry directly employs more than 350,000 people. However, wild fish stocks have declined due to overfishing, habitat loss, pollution and invasive species. Climate change is now adding to these threats, and is likely to force fisheries to focus on smaller, less valuable species.  
Aquaculture has the potential to increase fish production amidst dwindling wild fish populations. While land-based pond aquaculture has not generally been successful in the region, cage culture has had promising results. Yet, both land and cage-based aquaculture can create additional challenges if not implemented sustainably. The Sustainable Fisheries and Aquaculture Management theme focuses on achieving long-term benefits from sustainable fisheries management and aquaculture development, while mitigating environmental challenges.
Why It Matters
Why It Matters
Why It Matters-Fish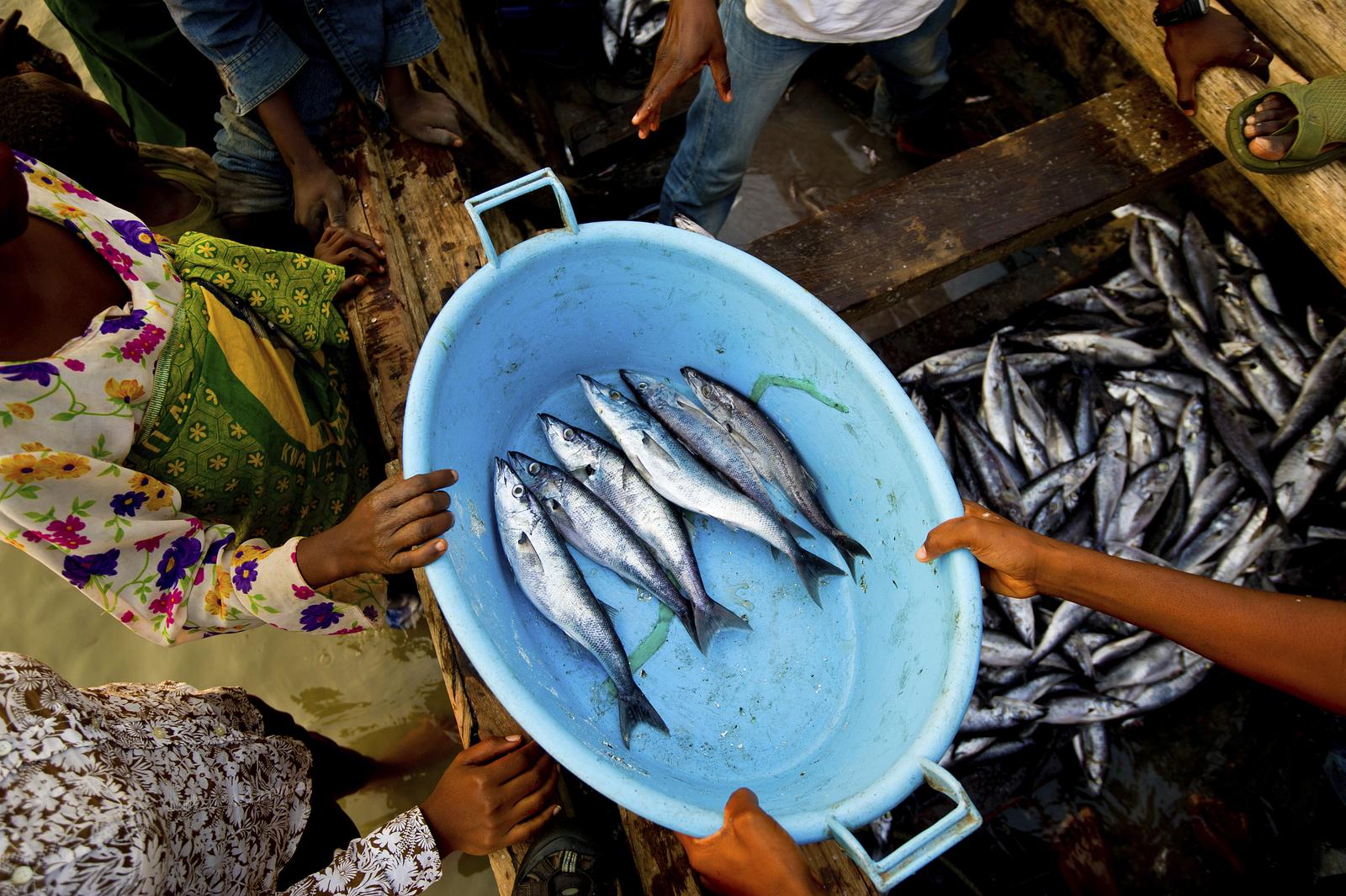 Fish are an economic resource for many communities within the AGL region. Ensuring this resource exists for the next generation requires sustainable management.
Source: Local village fisherman work to catch enough fish to make a living to sell to the local market in the village of Katumbi on Lake Tanganyika in Tanzania. Ami Vitale
Drying Rack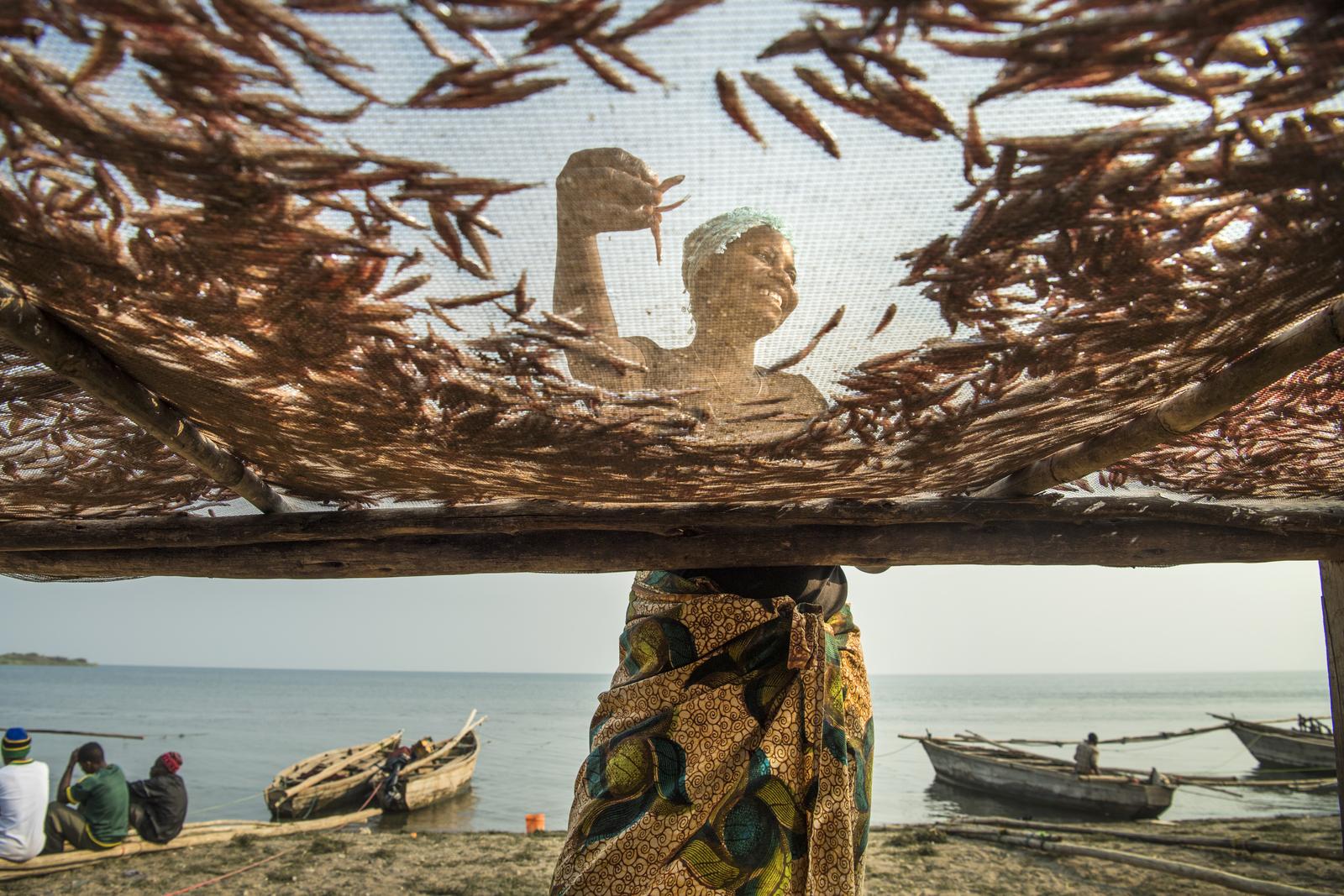 Methods to dry fish can improve or diminish the value of the fish. Here drying racks increase the nutritional and economic value of sardines.
Source: Tatu Habibu lays dagaa, a kind of sardine popular in the Lake Tanganyika region, on drying racks owned by the Buhingu Beach Management Unit (BMU) on the shores of Lake Tanganyika. Ami Vitale
Nets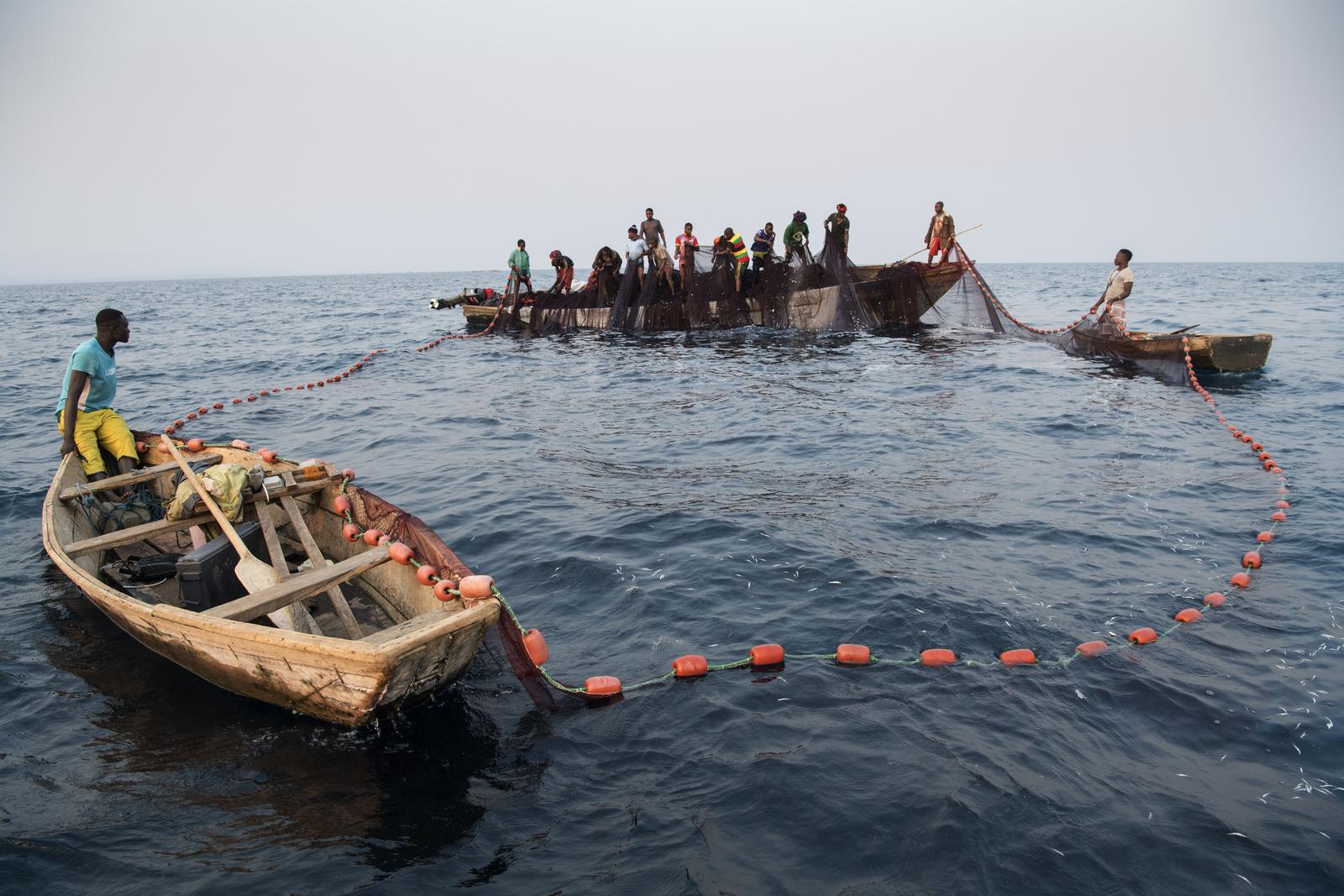 Illegal fishing gear threatens the long-term health of fisheries. Beach Management Units monitor breeding areas and enforce net regulations.
Source: Fishermen use a net to pull in dagaa, a kind of sardine in the early morning light on Lake Tanganyika. Ami Vitale
African Great Lakes Inform provides resources to managers, researchers and stakeholders across the AGL region who are implementing sustainable fisheries and aquaculture. Entities working on this theme are focused on the following:
Examining how and why fisheries have changed, their current status and projections for the future
Understanding how fisheries contribute to livelihoods, food security, nutrition, employment and income among riparian communities and through the value chain to other countries
Identifying opportunities and challenges associated with fisheries policies, legislation and regulation, public, private institutions and gender roles in development and management of the fisheries
Promoting economically and environmentally sustainable aquaculture
Using technology to advance fisheries management in the region
Enhancing productions through aquaculture, especially cage culture
Managing fisheries and fishing rights/tenure, equity and access and gender among small-scale fisheries and voluntary guidelines for securing small-scale fisheries
Achieving long-term benefits from improved management of lake fisheries under increasing environmental stressors