The APRN/BEPB worked with households and community leaders to improve soil fertility in the Mutumba commune of the Karusi Province of Burundi.
On the Mubaragaza hill in the Mutumba commune of the Karusi Province in Burundi, heavy erosion and poor soil health have limited agricultural production. The Association for the Protection of Natural Resources for the Welfare of Population in Burundi (APRN/BEPB), with funding from All We Can, worked with households and community leaders to improve soil fertility by planting anti-erosion grasses, implementing contour farming, and increasing compost production through the distribution of goats. Testimonials from project participants are below.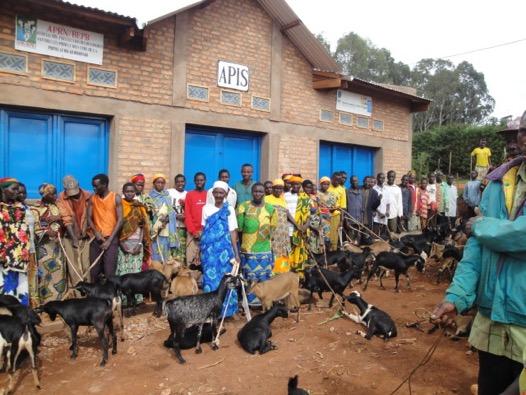 "Before the project, I used a lot of wood (5 bundles of wood per week) and wasted a lot of time looking for firewood. At the same time, agricultural production was very low because soil fertility was washed away by erosion and I had no livestock or compost to have manure. 
By the end of the second year of the project, my fields were protected by contour lines and soil fixing herbs. Production increased by 100%. Before, 5kg of cultivated beans yielded 10kg of production beans while currently the 5kg of cultivated beans produce 20kg of beans.
I received a goat from the project and she has already given birth. The soil fixing herbs serve as fodder for my goats, who then give me manure. The manure of the goats combined with the compost will fertilize my fields and yield a good harvest.
By using improved stove firewood, we only need two bundles of wood per week. My family is very grateful for the support of the APRN / BEPB."
-Désiré Baranyikwa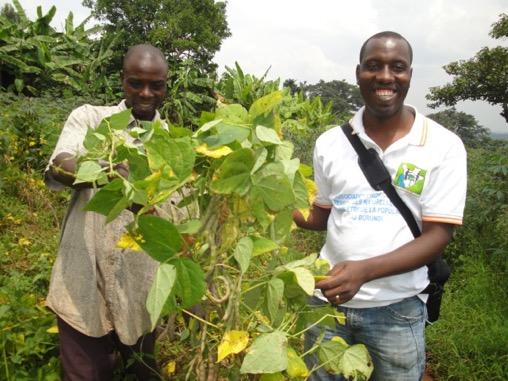 "Before the project, the situation of agricultural production was dramatic. I have a swamp in which I cultivate rice. Each year the cultivated rice and soil nutrients were washed away by erosion from upstream fields. In addition, my family struggled to collect firewood and fodder for my two goats.
By the end of year two, the situation had improved considerably. Rice production is good. I harvested more than three times compared to my production before the protection of the soil by contour lines. APRN / BEPB was for us a blessing from God. Improved stove firewood has added value, as we have reduced the quantity of firewood used by 50%. The time saved is used for other development activities.
We are asking donors to continue to support us through APRN / BEPB; we specifically need cows in order to get more manure. As we say in Kirundi (uwutongeje ntaba yashimye), the one who does not ask to be given again did not appreciate well what you gave him."
-Jean Bosco Bizabishaka